This site uses cookies to provide you with a great user experience. By using PrimeCarers, you accept our use of cookies.

PrimeCarers Insured and Verified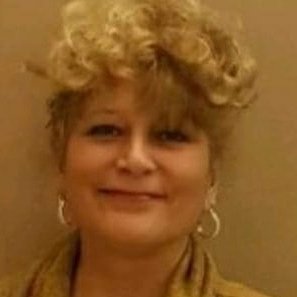 Jacqueline Esme' L
Qualified carer
Day Night Live-in
Get in touch for a no obligation chat.
Summary
I have been working in care for over 20 years and looked after a wide range of clients with a wide range of illness and disabilities
I am happy to cover from personal care to being a companion and assist with appointment and shopping also sleeping over nights and short live in. I have used Apo-Go insulin pumps, CPAP mask
I enjoy looking after people and keeping them safe and well,
Skills
Eating and drinking assistance Medication reminders Assist in dressing Moving and handling Bathing Toileting Hoist assistance Ventilator care Catheter care Colostomy care Gardening Administrative tasks Cleaning Laundry Cooking
Experience
Alzheimer's Dementia Vascular Dementia Parkinson's disease Traumatic Brain Injury Learning Disabilties Autism Aspergers Eating Disorders Anxiety Depression Schizophrenia Non insulin dependent (Type 2) Diabetes Insulin dependent (Type 1) Diabetes Mild cognitive impairment Deafness Visual Impairment Physical Disability Osteoporosis Rheumatoid Arthritis Orthopaedic Injuries Spinal Injury Multiple sclerosis Cerebral Palsy Motor Neurone Disease COPD Stroke Heart Disease HIV / AIDS End of life care
Pricing
Day
(06:00-22:00)
Night
(22:00-06:00)
Less than 1 hour
£10.00/½ hr
1 to 6 hours
£18.00/hr
6 or more hours
£18.00/hr
£120.00/hr
Live-in Care
£170.00/day
Give us a call on 0203 369 3624 to dicuss how care is priced.
Feedback
Lynne G
Jacqueline is really nice, very calm kind and caring. She goes above and beyond.
She is an absolute gem. She couldn't do enough for us, no matter that time of day, she would be there at our doorstep. There was nothing that was too much for her, she would do really useful things, un-asked, that were always fantastic. Any time we were in trouble, she would be there for us, to care. Very knowledgable on medical matters, and a great cook too. She would wash my wife's hair and curl it, there was nothing she wouldn't do. What gem! She is one of the good ones, nothing is too hard for her. I cannot think of any faults, all that is left to say is: Work with her and find out for yourself, she is fantastic!
Patricia M
Jacquline has been providing an excellent care service for Christian. She is very professional and well organised providing daily report about Chris' care and completing the MAR chart. She is very friendly, caring and helpful. Chris is well looked after by Jacqueline, arranging shopping, preparing and coking meals. Christian is always well fed and clean and so is the house which is always kept clean and tidy. Treated Christian with respect and dignity. Jacqueline has gone far beyond what might be expected of her. She has gone the extra mile ensuring Christian's safety such as contacting the district nurse to provide the right equipment for Christian's safety, organised a wheelchair for Christian, having his hair cut and many more acts of kindness and caring. Jacqueline has treated Christian as if he is family. I feel confident Christian is in safe hands and is well cared for by Jacqueline with love and affection. Jacqueline is one in a million!. I very much appreciate her patience with Christian, her generosity and I am grateful for the care she is providing for Christian. Thank you so much Jacqueline. Patricia (Christian's partner)