This site uses cookies to provide you with a great user experience. By using PrimeCarers, you accept our use of cookies.

PrimeCarers Insured and Verified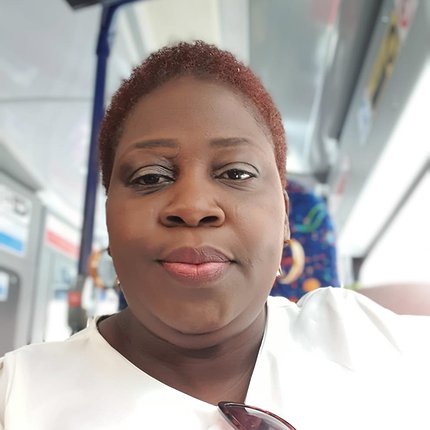 Oyebunmi B
Qualified carer
Day Night
Get in touch for a no obligation chat.
Summary
My experience in Health and Social Care includes giving assistance to clients, such as older people and Adult with learning disabilities, in order to ensure that their needs are met.
I have worked in Care Sectors for over 12years with vulnerable adult within the care and nursing home as well as supported living with adults.
I assisted both patients and clients to maintain their dignity, rights, hygiene, privacy, self-believe, and also reassure them of their ability to participate in both communal and personal activities such as shopping etc. I used to carry out my responsibilities by making use of Person-Centred Approach principle.
I always encouraged service users to contribute to their own independence and development by explaining to them the benefit of giving maximize participation whenever I carry out activities of daily living and, I also assisted with personal support plan and risk assessments. I am also experience in report and incident writing.
I am trained in using equipment's such as hoist, sliding sheet, catheter, gloves and apron where necessary.
My desire to acquire more knowledge in health and social care sector has encouraged me to pursue academics degree in Health and Social Care, aside other trainings like National Vocational Qualification in Health and Social Care Level 3, Administration of Medication Certificate (QCF), Understanding Dementia.
Skills
Eating and drinking assistance Medication reminders Assist in dressing Moving and handling Bathing Toileting Hoist assistance Ventilator care Catheter care Colostomy care Gardening Administrative tasks Cleaning Laundry Cooking
Experience
Alzheimer's Dementia Vascular Dementia Parkinson's disease Traumatic Brain Injury Learning Disabilties Autism Anxiety Schizophrenia Non insulin dependent (Type 2) Diabetes Mild cognitive impairment Multiple sclerosis
Pricing
Day
(06:00-22:00)
Night
(22:00-06:00)
Less than 1 hour
£10.00/½ hr
1 to 6 hours
£14.50/hr
6 or more hours
£13.00/hr
£15.00/hr
Give us a call on 0203 369 3624 to dicuss how care is priced.