PrimeCarers Insured and Verified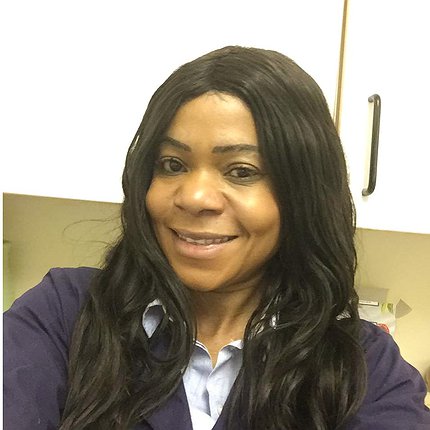 Maureen L
Qualified carer
Day Night
Get in touch for a no obligation chat.
Summary
My name is Maureen, I have over 15 years care/support experience I have NVQ level 3 BTEC diploma in health and social care and an NVQ Level 3 in working with children and young people. Over the years I have acquired good communication such as empathy, patience, listening, I am reliable, honest, calm, kind, social and outgoing also skilled to use a range of mobility equipment.
I have worked with clients with different challenges such as dementia, Parkinson, spinal problems, incontinence, catheter care. I am hardworking and many times go out of my way to ensure that my clients are happy and satisfied with the care they are receiving, I am patient, honest, I know the value of good manners.
Please get in touch if you need assistance.
Skills
Companionship Cooking Laundry Cleaning Administrative Tasks Catheter Care Hoist Assistance Toileting Bathing Moving and Handling Assistance with Dressing Medication Reminders Eating and drinking assistance
Experience
Alzheimer's Dementia Vascular Dementia Parkinson's disease Traumatic Brain Injury Learning Disabilties Autism Anxiety Depression Mild cognitive impairment Deafness Visual Impairment Physical Disability Osteoporosis Rheumatoid Arthritis Orthopaedic Injuries COPD Stroke Heart Disease End of life care ME Urinary Tract Infection Cancer Post Operative
Pricing
All prices already include our fee. Engage a carer with confidence, knowing that the price you see is the price you pay.
Day
(06:00-22:00)
Night
(22:00-06:00)
Less than 1 hour
N/A
1 to 6 hours
£16.00/hr
6 or more hours
N/A
£16.50/hr
Give us a call on 0203 369 3624 to dicuss how care is priced.
Feedback
Pamela A -
As far as I am concerned Maureen did an excellent job with the issues she faced with this Tenant but I did advise at the start how difficult the Tenant can be and that she would eventually cancel the Package si I would just like to take this opportunity to thank her for her hard work and perseverance Pam - SHP
hariet v -
Maureen is a a star she is a very sweet person and I am so happy to have her around to help me, and i look forward to her visits
Lynn K -
Maureen is a lovely person and fits in with the family , she has got mum to eat her meals and also keeps me informed of how she is at all times which put me at ease
Paul L -
Absolutely brilliant! Thank you Maureen :)