PrimeCarers Insured and Verified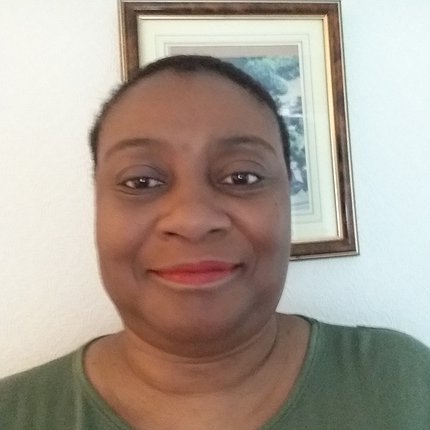 Jennifer B
Qualified carer
Day Night Live-in
Get in touch for a no obligation chat.
Summary
I have been a carer for many years and I still love my job, i treat my clients with dignity and respect at all times giving them the choices when safe to do so. I have looked after many different client with various different disabilities and illnesses. i am happy to carry personal care, support services, sitting services including live and over nights. I have good communication skills and like to always have a chat and find out what we have in common.
Skills
Companionship Cooking Laundry Cleaning Administrative Tasks Gardening Colostomy Care Catheter Care Hoist Assistance Toileting Bathing Moving and Handling Assistance with Dressing Medication Reminders Eating and drinking assistance
Experience
Alzheimer's Dementia Vascular Dementia Parkinson's disease Learning Disabilties Autism Eating Disorders Anxiety Depression Schizophrenia Non insulin dependent (Type 2) Diabetes Insulin dependent (Type 1) Diabetes Mild cognitive impairment Deafness Visual Impairment Physical Disability Osteoporosis Rheumatoid Arthritis Orthopaedic Injuries Multiple sclerosis COPD Stroke Heart Disease End of life care ME Urinary Tract Infection Cancer Post Operative
Pricing
All prices already include our fee. Engage a carer with confidence, knowing that the price you see is the price you pay.
Day
(06:00-22:00)
Night
(22:00-06:00)
Less than 1 hour
£12.00/½ hr
1 to 6 hours
£18.00/hr
6 or more hours
£16.50/hr
£16.50/hr
Live-in Care
£150.00/day
Give us a call on 0203 369 3624 to dicuss how care is priced.
Feedback
Janine P -
Jenny is a bubbly, helpful and kind lady with a can do, hands on attitude. Caring can be stressful and unpredictable. Jenny takes it all in her stride and is more than capable and willing to excel. I've learnt a lot from Jenny. She's conscientious and polite. Always ready to go the extra mile. Her standards are good and her ethics likewise. She has good empathy and compassion. It's lovely to see. She makes a good mentor care giver for those following in the profession.