This site uses cookies to provide you with a great user experience. By using PrimeCarers, you accept our use of cookies.

PrimeCarers Verified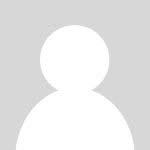 Get in touch for a no obligation chat.
Summary
Hi, my name is Jessica. I have always been interested in working with the elderly. I often spend time with my grandparents and enjoy this very much. I am available to work part time or as a volunteer if this helps with experience. I am wanting to charge £11 per hour as a home visitor and companion to someone locally. I can help with housekeeping, cleaning, socialising, cooking meals and any other general help they may want or need. I am a very friendly, trustworthy, honest and reliable individual. I am currently undergoing driving lessons and have done level 1 in Health and Social care. I will complete a dbs check accordingly and have monday or friday afternoons available. Am only looking for something small and part time to help someone out in the local community. I hope to gain contact with you soon. Many thanks
Skills
Eating and drinking assistance Medication reminders Assist in dressing Administrative tasks Cleaning Laundry Cooking
Experience
Alzheimer's Dementia Parkinson's disease
Pricing
Day
(06:00-22:00)
Night
(22:00-06:00)
Less than 1 hour
N/A
1 to 6 hours
£11.00/hr
6 or more hours
£9.35/hr
£11.00/hr
Give us a call on 0203 369 3624 to dicuss how care is priced.