This site uses cookies to provide you with a great user experience. By using PrimeCarers, you accept our use of cookies.

PrimeCarers Verified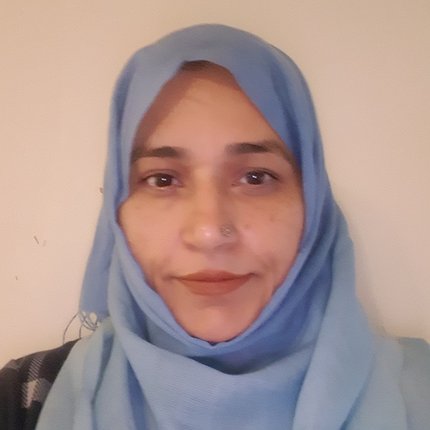 Saima A
Home assistant
Day Night
Get in touch for a no obligation chat.
Summary
I very much enjoy helping out people in their own homes, to assist in their independents, I am a patient and understanding person.
I am a wife and a mother, I have brought up 4 lovely children 3 boys and 1 girl which I enjoyed looking after and cooking for. If you need any help around the home I will be happy to meet with you to see if I can help as I am happy to work with everyone young, elderly or if you have a disability.
I have completed my level2 in food hygiene and level 3 in pediatric first aid
Skills
Eating and drinking assistance Medication reminders Cooking
Experience
Alzheimer's Dementia Vascular Dementia
Pricing
Day
(06:00-22:00)
Night
(22:00-06:00)
Less than 1 hour
N/A
1 to 6 hours
£20.00/hr
6 or more hours
£17.00/hr
£20.00/hr
Give us a call on 0203 369 3624 to dicuss how care is priced.
Feedback
This carer has not received any feedback