PrimeCarers Insured and Verified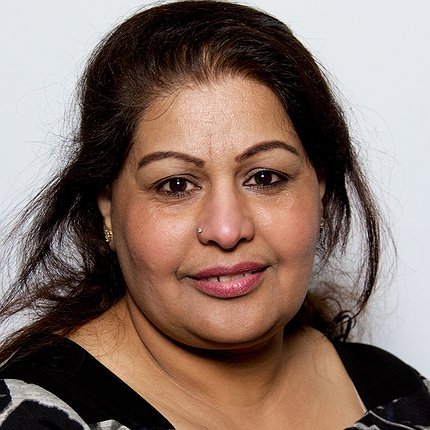 Farhat J
Qualified carer
Day Night
Get in touch for a no obligation chat.
Summary
I provide safe, professional and high-quality care to the elderly. I take pride in being able to help in the daily activities and making a positive difference in someone's well-being. I am a very enthusiastic, motivated and committed person, I value time and ensure punctuality is maintained.
I am softly spoken and happy individual. Helping the elderly has been important to me from a young age and it is my passion to be able to help them. Furthermore, I have 6 years of experience working with children and young people.
I look forward to speaking with you and learning how I might help.
Skills
Companionship Cooking Laundry Cleaning Administrative Tasks Colostomy Care Catheter Care Hoist Assistance Toileting Bathing Moving and Handling Assistance with Dressing Medication Reminders Eating and drinking assistance
Experience
Alzheimer's Dementia Vascular Dementia Parkinson's disease Anxiety Depression Mild cognitive impairment Deafness Visual Impairment Physical Disability Osteoporosis Rheumatoid Arthritis Orthopaedic Injuries COPD Stroke Heart Disease End of life care ME Urinary Tract Infection Cancer Post Operative
Pricing
All prices already include our fee. Engage a carer with confidence, knowing that the price you see is the price you pay.
Day
(06:00-22:00)
Night
(22:00-06:00)
Less than 1 hour
N/A
1 to 6 hours
£15.00/hr
6 or more hours
£12.80/hr
£15.00/hr
Give us a call on 0203 369 3624 to dicuss how care is priced.