This site uses cookies to provide you with a great user experience. By using PrimeCarers, you accept our use of cookies.

PrimeCarers Insured and Verified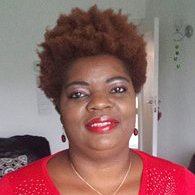 Rachel L
Qualified carer
Day Night
Get in touch for a no obligation chat.
Summary
I have vast experience in the care industry; working in care homes with high need clients and day centres for service users with dementia as well as providing respite care. This range of experience has given me an excellent understanding of all aspects of personal care and a lot of skills to draw upon.
I am happy to perform all standard care duties in and around the home, assisting with mobility, soft exercise, walks, prompting medication and more. I also like to encourage my clients to live as individuals; encouraging independence through interaction, communication, motivation and activities. I am happy to cook meals, do the shopping and prepare my client's care plan.
I love singing and encourage my clients to sing with me. I believe it's very therapeutic.
Looking forward to hearing from you soon.
Skills
Eating and drinking assistance Medication reminders Assist in dressing Moving and handling Bathing Toileting Hoist assistance Catheter care Administrative tasks Cleaning Laundry Cooking
Experience
Alzheimer's Dementia Vascular Dementia Depression Physical Disability
Pricing
Day
(06:00-22:00)
Night
(22:00-06:00)
Less than 1 hour
N/A
1 to 6 hours
£14.00/hr
6 or more hours
£12.00/hr
£14.00/hr
Give us a call on 0203 369 3624 to dicuss how care is priced.
Feedback
This carer has not received any feedback