This site uses cookies to provide you with a great user experience. By using PrimeCarers, you accept our use of cookies.

PrimeCarers Insured and Verified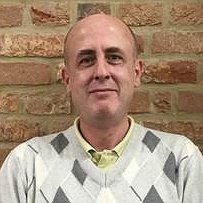 Robert N
Qualified carer
Day
Get in touch for a no obligation chat.
Summary
I tailor my care to each individual client because everyone is different.
Dignity and respect is part of everything I do and each clients wellbeing is of my upmost priority.
I became a carer because of the exemplary care my father received while he was alive.
It is a way of giving something back to the community.
I speak fluent English and basic Russian.
I have been doing care as a professional capacity for over 2 years.
I have a wide variety of interests which are including but not limited to computers history and geniology traveling and talking.
Skills
Eating and drinking assistance Medication reminders Assist in dressing Moving and handling Bathing Toileting Hoist assistance Catheter care Gardening Administrative tasks Cleaning Laundry Cooking
Experience
Alzheimer's Dementia Vascular Dementia Parkinson's disease Learning Disabilties Anxiety Depression Deafness Visual Impairment Physical Disability Motor Neurone Disease Stroke Heart Disease End of life care
Pricing
Day
(06:00-22:00)
Night
(22:00-06:00)
Less than 1 hour
£10.00/½ hr
1 to 6 hours
£15.00/hr
6 or more hours
£15.00/hr
N/A
Give us a call on 0203 369 3624 to dicuss how care is priced.
Feedback
Felicia S -
Robert was very happy to help, he had so many ideas and was really helpful. He even stayed an extra 45 minutes for me and in general, couldn't help enough
Susan P -
Helped very much, Understood what was needed, Did tasks thoroughly, Kind Friendly, Will be called on again. Thank You Robert
Libby L -
Robert was extremely professional, yet kind and caring at all times. He at once created a good relationship with my dad, wanting to know his past hobbies and interests as well as where he grew up. My dad, who can be difficult because of his illness, was completely happy and relaxed in his company. An excellent carer, who I would recommend to anyone.