This site uses cookies to provide you with a great user experience. By using PrimeCarers, you accept our use of cookies.

PrimeCarers Insured and Verified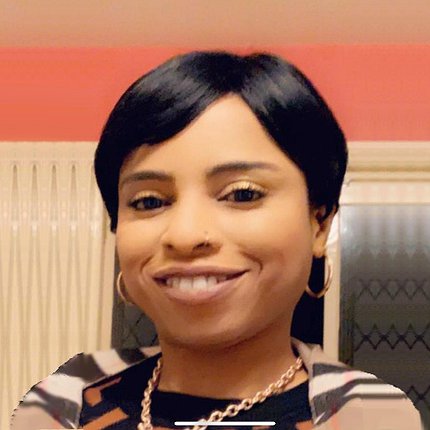 Kelly O I
Qualified carer
Day Night
Get in touch for a no obligation chat.
Summary
I'm Kelly Omobola Ifediba. I'm a 'people' person. I love meeting new people and learning about their lives and their backgrounds. I can almost always find common ground with strangers, and I like making people feel comfortable in my presence. I'm also a well-diversified individual who loves to ensure people have a voice at all times while also respecting their opinion, choices, decisions and helping to meet their needs.
My hobbies are listening to music, cooking, travelling.
Skills
Eating and drinking assistance Medication reminders Assist in dressing Moving and handling Bathing Toileting PEG feeding Hoist assistance Ventilator care Catheter care Colostomy care Administrative tasks Cleaning Laundry Cooking
Experience
Alzheimer's Dementia Vascular Dementia Parkinson's disease Traumatic Brain Injury Learning Disabilties Autism Eating Disorders Anxiety Depression Non insulin dependent (Type 2) Diabetes Insulin dependent (Type 1) Diabetes Mild cognitive impairment Deafness Visual Impairment Physical Disability Osteoporosis Rheumatoid Arthritis Orthopaedic Injuries Spinal Injury Multiple sclerosis Cerebral Palsy Motor Neurone Disease COPD Stroke Heart Disease End of life care
Pricing
Day
(06:00-22:00)
Night
(22:00-06:00)
Less than 1 hour
£15.00/½ hr
1 to 6 hours
£18.00/hr
6 or more hours
£17.00/hr
£20.00/hr
Give us a call on 0203 369 3624 to dicuss how care is priced.
Feedback
Tee J -
Kelly arrived well before time and she was very warm, pleasant and engaging. As well as being great at her job she showed a lot of kindness and compassion to my mother who is constantly in pain due to her osteo arthritis and other health conditions. Kelly was patience and took her time when attending to my mother always checking at every stage that my mother was okay. Kelly is very hard working and you can clearly see her job is a vocation as she sincerely cares about her clients. I would thoroughly recommend her.