This site uses cookies to provide you with a great user experience. By using PrimeCarers, you accept our use of cookies.

PrimeCarers Insured and Verified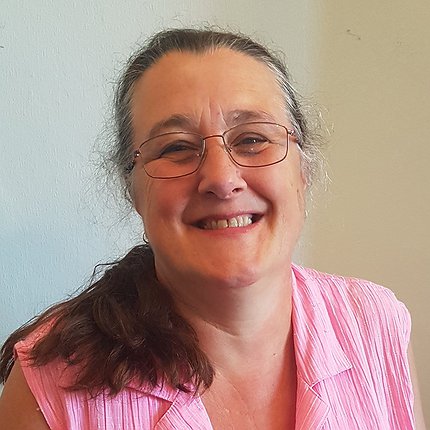 Annette C
Qualified carer
Day Night
Get in touch for a no obligation chat.
Summary
I have been a carer mainly in the community for the past 8 years, keeping clients as independent and safe to stay in their own homes. I am happy to cover all aspects of personal care also assist with cleaning and administrative tasks I have assisted with a wide range people with a varied mental and physical needs.
I'd love to meet and discuss what I maybe able to help you with. I have gained my NVQ 3 Health and Social Care and continue to study to keep improving my knowledge.
I enjoy my role as carer and always give 100% when delivering care.
Skills
Eating and drinking assistance Medication reminders Assist in dressing Moving and handling Bathing Toileting Hoist assistance Catheter care Colostomy care Administrative tasks Cleaning Laundry Cooking
Experience
Alzheimer's Dementia Vascular Dementia Parkinson's disease Traumatic Brain Injury Learning Disabilties Autism Aspergers Eating Disorders Anxiety Depression Mild cognitive impairment Deafness Visual Impairment Physical Disability Osteoporosis Rheumatoid Arthritis Orthopaedic Injuries Spinal Injury Multiple sclerosis Cerebral Palsy Motor Neurone Disease COPD Stroke Heart Disease End of life care
Pricing
Day
(06:00-22:00)
Night
(22:00-06:00)
Less than 1 hour
£10.00/½ hr
1 to 6 hours
£16.00/hr
6 or more hours
£14.00/hr
£16.00/hr
Give us a call on 0203 369 3624 to dicuss how care is priced.
Feedback
James A
Annette was fantastic, she looked after my mother for 2 weeks. She is incredibly caring and knows exactly what to do to connect with her and help her out.
Helen H
Very happy with the care offered by Annette to date but would prefer some feedback from the company as to what has been done each day as my mother can't tell me due to her dementia.
Linda C
So far I am very happy with the care Anette is showing my dad. We are all still getting to know each other but things are going really well.
Sue A
Annette is a most compassionate CARER. She listened intently to my description of my mothers needs and her own feedback to me was also most helpful. We asked Annette to do "night duty" twice a week to relieve the 24/7 CARER as my mother was waking throughout the night, sometimes in some state of confusion. Her kindness and patience was exactly what we needed.
Amana H
Very happy with Annette's service and care.
Richard B
Gets on really well with my dad. Looks for things to do without being asked.
Sue A
Annette was wonderful, attentive and kind, she looked after my mother in the best way possible and made me feel comfortable in the knowledge that she was being cared for and looked after properly.