This site uses cookies to provide you with a great user experience. By using PrimeCarers, you accept our use of cookies.

PrimeCarers Insured and Verified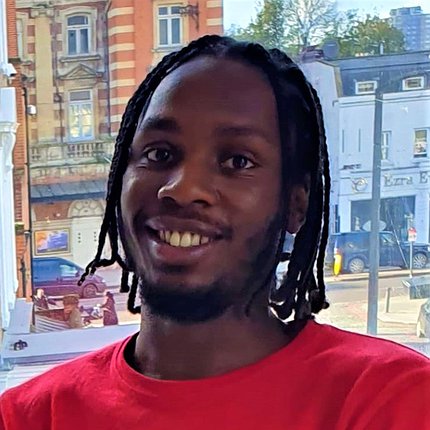 Micah A
Qualified carer
Day Night Live-in
Get in touch for a no obligation chat.
Summary
I have been a carer for 6 years in a variety of settings, working with the young and the old. With all of the experience I have had, and the training I have undertaken, I can handle absolutely anything, no matter how challenging the situation.
My clients always talk about my positive attitude and the joy I bring into the house every day. Their families appreciate the level of responsibility I take and how clearly I communicate.
I love to cook and I love to train in the gym and also play basketball. I especially love watching how skilful the professionals are, the best ones play with such a unique style.
So, if you are looking for an experienced, professional, reliable and flexible carer, to help you manage and deliver care for your loved ones, please get in touch.
Skills
Eating and drinking assistance Medication reminders Assist in dressing Moving and handling Bathing Toileting Hoist assistance Ventilator care Catheter care Colostomy care Gardening Administrative tasks Cleaning Laundry Cooking
Experience
Alzheimer's Dementia Vascular Dementia Parkinson's disease Traumatic Brain Injury Learning Disabilties Autism Aspergers Eating Disorders Anxiety Depression Schizophrenia Mild cognitive impairment Deafness Visual Impairment Physical Disability Osteoporosis Rheumatoid Arthritis Orthopaedic Injuries Spinal Injury Multiple sclerosis Stroke Heart Disease End of life care
Pricing
Day
(06:00-22:00)
Night
(22:00-06:00)
Less than 1 hour
£25.00/½ hr
1 to 6 hours
£15.00/hr
6 or more hours
£13.50/hr
£15.00/hr
Live-in Care
£150.00/day
Give us a call on 0203 369 3624 to dicuss how care is priced.
Feedback
This carer has not received any feedback