This site uses cookies to provide you with a great user experience. By using PrimeCarers, you accept our use of cookies.

PrimeCarers Insured and Verified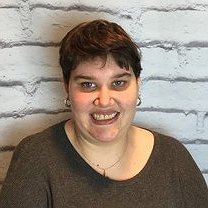 Joanne W
Qualified carer
Day Night
Get in touch for a no obligation chat.
Summary
Hi, my name is Joanne and I have been in the care industry for over 9 years. I became a carer from a personal experience caring for my grandma who suffered from a mental health condition. I have a slight disability with my arm and have limited use of it but this does not stop me working and caring for others in a professional way and am still able to use hoists and provide personal care plus a number of other duties. I have managed to follow my passion regardless of my own disability, which is supporting clients live independently in their own homes.
I have always had a passion for care and looking after people, I have always wanted to do care from a young age
During my spare time I enjoy spending time with family listening to music & TV
Skills
Eating and drinking assistance Medication reminders Assist in dressing Moving and handling Bathing Toileting Hoist assistance Catheter care Colostomy care Gardening Administrative tasks Cleaning Laundry Cooking
Experience
Alzheimer's Dementia Vascular Dementia Parkinson's disease Learning Disabilties Autism Aspergers Anxiety Depression Mild cognitive impairment Deafness Visual Impairment Physical Disability Osteoporosis Multiple sclerosis Cerebral Palsy Motor Neurone Disease COPD Stroke End of life care
Pricing
Day
(06:00-22:00)
Night
(22:00-06:00)
Less than 1 hour
£12.00/½ hr
1 to 6 hours
£16.00/hr
6 or more hours
£13.50/hr
£16.00/hr
Give us a call on 0203 369 3624 to dicuss how care is priced.