This site uses cookies to provide you with a great user experience. By using PrimeCarers, you accept our use of cookies.

PrimeCarers Insured and Verified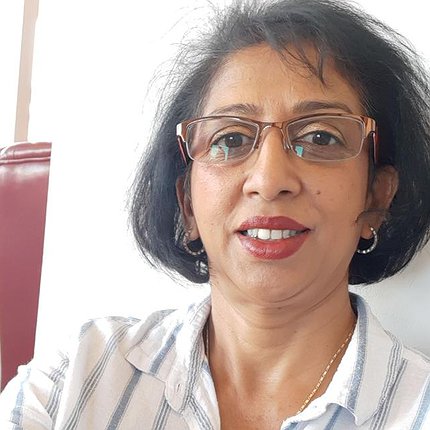 Get in touch for a no obligation chat.
Summary
My name is Sharon Ralph, an ex nurse who have acquired experiences in care and rehabilitation in both National Health Hospitals and Private Hospitals. My expertise in nursing is Adult Nursing.
I have also worked with non cerbal austistic children, providibg oersonal care, tutoring and rehabilitating them in the community, some of whom hace progressed to seni independent living with assistance.
As an experienced ex- nurse and Carer, I have a strong will and go get' attitude in caring for the sick and elderley. My passion and strengths that determined towards positively healing and is not easily swayed even in cases where resources is lacking there is always been a positive outcome.
I do hope that you will be convinced to choose me.
Skills
Eating and drinking assistance Medication reminders Assist in dressing Moving and handling Bathing Toileting PEG feeding Wound dressing Hoist assistance Ventilator care Catheter care Colostomy care Cleaning Laundry Cooking
Experience
Alzheimer's Dementia Learning Disabilties Autism Anxiety Non insulin dependent (Type 2) Diabetes Mild cognitive impairment Physical Disability Orthopaedic Injuries COPD Stroke Heart Disease End of life care
Pricing
Day
(06:00-22:00)
Night
(22:00-06:00)
Less than 1 hour
£20.00/hr
1 to 6 hours
£18.00/hr
6 or more hours
£15.30/hr
£18.00/hr
Give us a call on 0203 369 3624 to dicuss how care is priced.
Feedback
Denise D
I would have given her 6 stars if I had been able. She is really bubbly and puts you at your ease, which is really important in personal care. Once she finishes the key tasks she just gets on with lots of other work without being asked. She is just one of those people that looks around, sees what needs to be done and does it. She is super professional and I would and probably will, work with her again.
Denise D
Thank you so much for introducing me to Sharon first visit today and we have got on so well I had a shower and she worked wonders in the kitchen my partner won't believe that he can start cooking without having to tidy up first She is just the right person to be doing this job