This site uses cookies to provide you with a great user experience. By using PrimeCarers, you accept our use of cookies.

PrimeCarers Insured and Verified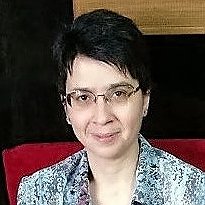 Mihaela E
Qualified carer
Day Night
Get in touch for a no obligation chat.
Summary
Experienced, empathetic carer, with a mature, responsible approach, a can-do, positive attitude and lots of inner-strength.
Significantly improved the quality of life for people with a wide range of conditions through a bespoke, proactive, comprehensive person-centred care in their own homes, for more than 8 years.
Am happy to help with anything you might need, from personal care and everyday life aspects to medical liaisons/administration /support, shopping, administrative and social support, companionship.
Whilst using my analytical thinking and initiative, all is being done with Common Sense, utmost Respect for Your preferences, private space and independence, and a keen attention to godly details.
Skills
Eating and drinking assistance Medication reminders Assist in dressing Moving and handling Bathing Toileting Catheter care Administrative tasks Cleaning Laundry Cooking
Experience
Alzheimer's Dementia Vascular Dementia Anxiety Depression Mild cognitive impairment Visual Impairment Physical Disability Stroke Heart Disease End of life care
Pricing
Day
(06:00-22:00)
Night
(22:00-06:00)
Less than 1 hour
N/A
1 to 6 hours
£18.00/hr
6 or more hours
£18.00/hr
£18.00/hr
Give us a call on 0203 369 3624 to dicuss how care is priced.