This site uses cookies to provide you with a great user experience. By using PrimeCarers, you accept our use of cookies.

PrimeCarers Insured and Verified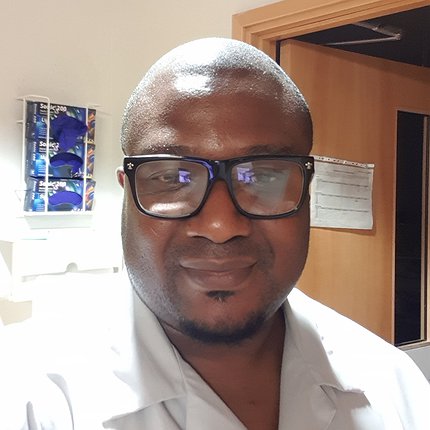 Adekunle O
Qualified carer
Day Night
Get in touch for a no obligation chat.
Summary
I have been working as Health Care Assistant for 18 years. I have a Bsc Hons in business management and information technology and have previously run Domiciliary care agency.
I'm a very caring person with years of experience in care industry. Im also a Learning Disability Champion in the hospital where I work. I love what I do. I get to meet and look after fantastic people every day, and long may this continue.
I love football, the atmosphere, the fans, and of course the beautiful game itself.
I have an up to date DBS and also have a verified reference on request.
Skills
Eating and drinking assistance Medication reminders Assist in dressing Moving and handling Bathing Toileting PEG feeding Wound dressing Hoist assistance Ventilator care Catheter care Colostomy care Administrative tasks Cleaning Laundry
Experience
Alzheimer's Dementia Vascular Dementia Parkinson's disease Learning Disabilties Anxiety Depression Non insulin dependent (Type 2) Diabetes Insulin dependent (Type 1) Diabetes Mild cognitive impairment Deafness Visual Impairment Physical Disability Rheumatoid Arthritis Orthopaedic Injuries Spinal Injury Multiple sclerosis COPD Stroke End of life care
Pricing
Day
(06:00-22:00)
Night
(22:00-06:00)
Less than 1 hour
£22.00/½ hr
1 to 6 hours
£15.00/hr
6 or more hours
£14.00/hr
£15.00/hr
Give us a call on 0203 369 3624 to dicuss how care is priced.