This site uses cookies to provide you with a great user experience. By using PrimeCarers, you accept our use of cookies.

PrimeCarers Insured and Verified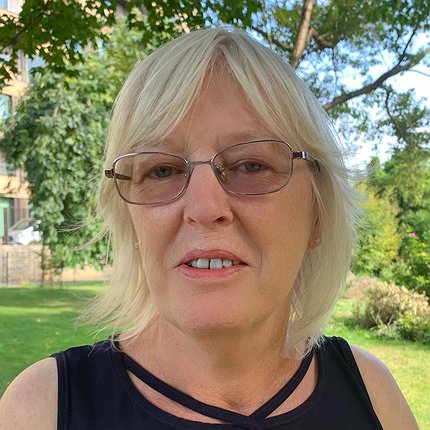 Caroline Grace O
Qualified carer
Day Night Live-in
Get in touch for a no obligation chat.
Summary
I am a happy and positive person with a can-do attitude and have a great sense of humour and love to make my clients happy and help them to feel safe and cared for in all areas of their daily life and I love getting to know them and building up a relationship with them and helping them to do the things they need to remain happy and independent in their own homes, I am a kind and compassionate person reliable, trustworthy & love to give the best care I can to everyone.
I am a very experienced and qualified dementia carer both live in and in the community.
I hold:
- NVQ 2 &3 in Health & Social Care
- Dementia Care Level 3
- End of Life Care
- Mental Health Level 3
- Safeguarding of Vulnerable Adults
- Medication Training
- Nutrition & Hydration Level 3 ...
I am now looking forward to taking on new clients in London area
Skills
PEG feeding Wound dressing Hoist assistance Ventilator care Catheter care Colostomy care Administrative tasks Cleaning Laundry Cooking
Experience
Alzheimer's Dementia Parkinson's disease Traumatic Brain Injury Learning Disabilties Autism Aspergers Eating Disorders Anxiety Depression Non insulin dependent (Type 2) Diabetes Visual Impairment Heart Disease
Pricing
Day
(06:00-22:00)
Night
(22:00-06:00)
Less than 1 hour
£10.00/½ hr
1 to 6 hours
£15.00/hr
6 or more hours
£12.80/hr
£15.00/hr
Live-in Care
£130.00/day
Give us a call on 0203 369 3624 to dicuss how care is priced.
Feedback
Chris H
Caroline is very good at her job and was great for my parents at a difficult time. She really made a big difference, thank you. Would highly recommend her.