This site uses cookies to provide you with a great user experience. By using PrimeCarers, you accept our use of cookies.

PrimeCarers Insured and Verified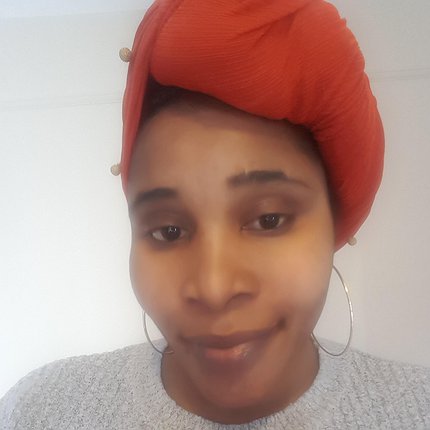 Fatimatu E
Qualified carer
Day Night
Get in touch for a no obligation chat.
Summary
My name is Fatima, I have been a health care assistant for a long period of time, and I love the job I'm very professional, with good communication skills am very passionate about helping people, I have empathy and had experience working with wide range of vulnerary people such as elderly, old age, learning disability and mental health. Dementia patient etc.
I am honest, reliable, punctual loving and caring and will always do my best to keep everyone happy and safe.
Skills
Eating and drinking assistance Medication reminders Assist in dressing Moving and handling Bathing Toileting
Experience
Alzheimer's Dementia Vascular Dementia Parkinson's disease Traumatic Brain Injury Learning Disabilties Eating Disorders Mild cognitive impairment Deafness Visual Impairment Physical Disability Osteoporosis Rheumatoid Arthritis Orthopaedic Injuries Spinal Injury Multiple sclerosis Cerebral Palsy Motor Neurone Disease COPD Stroke Heart Disease
Pricing
Day
(06:00-22:00)
Night
(22:00-06:00)
Less than 1 hour
£10.00/½ hr
1 to 6 hours
£16.00/hr
6 or more hours
£12.70/hr
£15.00/hr
Give us a call on 0203 369 3624 to dicuss how care is priced.
Feedback
Murad S
Very happy. caring and helpful with paitence.