This site uses cookies to provide you with a great user experience. By using PrimeCarers, you accept our use of cookies.

PrimeCarers Insured and Verified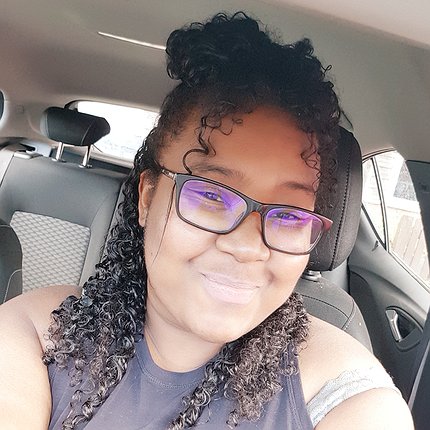 Mandia Amanda M
Qualified carer
Day Night Live-in
Get in touch for a no obligation chat.
Summary
A hard-working and conscientious individual with over five years experience working in care services to children and adults. Possess extensive knowledge and understanding of working with emotionally demanding patients, offering support to both them and their families. Excellent communication skills, both written and verbal and confident liaising with agencies to arrange provision of care to individuals, ensuring their needs are dealt with to help enhance independence. Through my studies and personal life I have proved to have a natural caring attitude, willing to help others as much as possible.
KEY SKILLS & EXPERTISE
• Caring and understanding.
• Experience working in care homes for elderly and young people.
• Excellent organisation
Skills
Eating and drinking assistance Medication reminders Assist in dressing Moving and handling Bathing Toileting PEG feeding Wound dressing Hoist assistance Ventilator care Catheter care Colostomy care Administrative tasks Cleaning Laundry Cooking
Experience
Alzheimer's Dementia Vascular Dementia Parkinson's disease Traumatic Brain Injury Learning Disabilties Autism Eating Disorders Anxiety Depression Schizophrenia Non insulin dependent (Type 2) Diabetes Insulin dependent (Type 1) Diabetes Deafness Visual Impairment Physical Disability Spinal Injury Cerebral Palsy COPD Stroke Heart Disease End of life care
Pricing
Day
(06:00-22:00)
Night
(22:00-06:00)
Less than 1 hour
£10.00/½ hr
1 to 6 hours
£17.00/hr
6 or more hours
£15.50/hr
£16.00/hr
Live-in Care
£120.00/day
Give us a call on 0203 369 3624 to dicuss how care is priced.
Feedback
Sue B
She arrived on time was very friendly and focused on my mother, which was great. She engaged with her right away, and the call 15minutes before she left was really helpful. My mother was very relaxed with her.