This site uses cookies to provide you with a great user experience. By using PrimeCarers, you accept our use of cookies.
As Featured In:

Finding carers in Sutton
PrimeCarers helps connect you with that community, find the right member of it for you and then we help you work with them. Within half an hour people searching for carers through PrimeCarers have not only found a fantastic carer, but have booked in an interview with them.
With PrimeCarers, you can choose from a huge range of qualified local carers, safe in the knowledge that they are fully vetted and insured. You book the care, we handle the admin.
So, whether you are looking for a little help around the home, some companionship for you or your parent(s), personal care or respite care, we are here for you.
Sutton Resources
24 Carers found in Sutton
Search for local carers
Search for nearby carers that have the skills you require. We have a range of care levels available, from Home Assistants to Expert Nurses.
Choose the ones you want
Learn about them and pick the carers you want to work with. They are all interviewed, and background checked, so you can't go wrong.
Connect over chat
Reach out to your favourite private carers, let them know what you need and get to know them.
Book them in for a visit
Have them over for a no-obligation interview, so you can decide whether they are right for you.
Manage your relationship
We handle all the admin, including contracting, Payment, Insurance and continuous background checking. All you need to do is book your visits.
How do we check our carers?
Enhanced DBS Check - All our carers are on the update service so that we can check their criminal background.
Interview - One of our experienced team members will interview the carer to test their knowledge and skills.
Reviews/References - We seek out references from previous private clients that contribute our carers review score.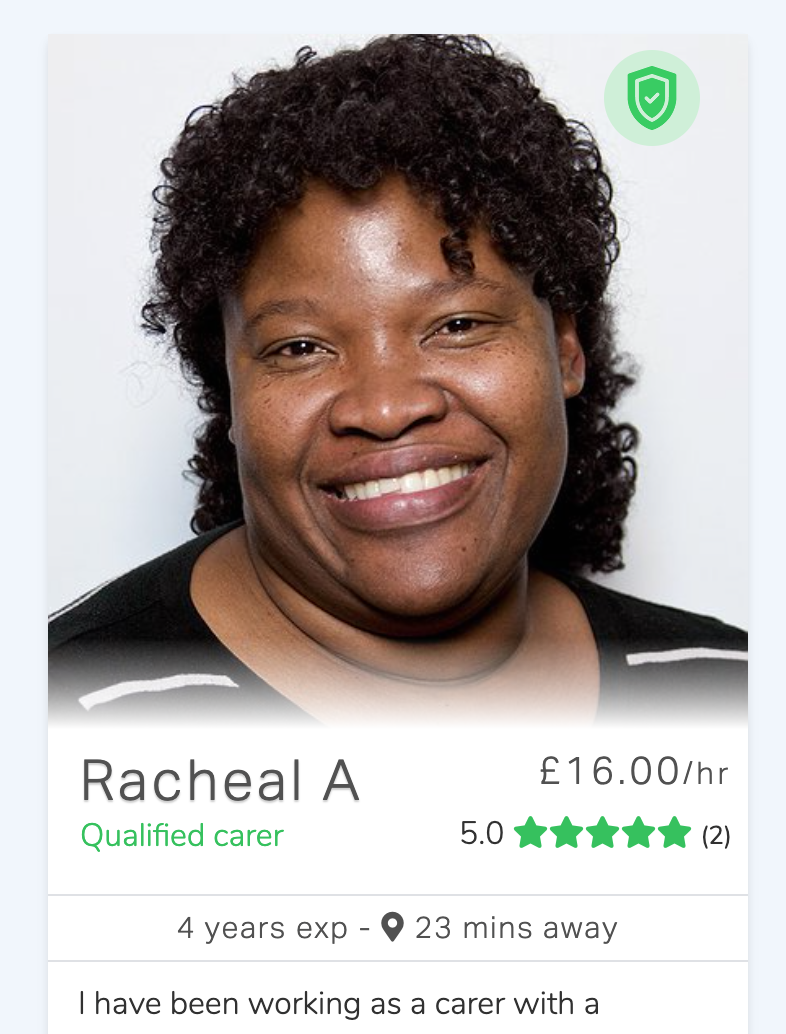 What do our customers say?
Why choose us?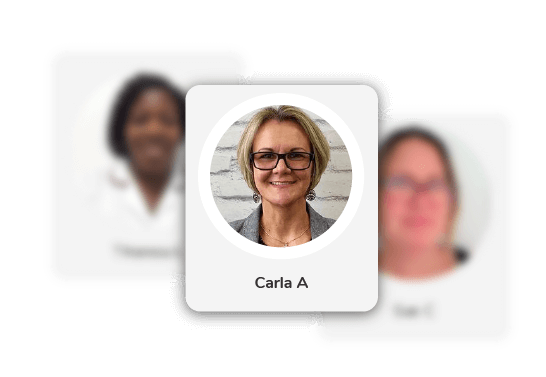 Find the right carer for you
We check that our carers are good at their job so that you can focus on making sure that they are the right person for your loved one.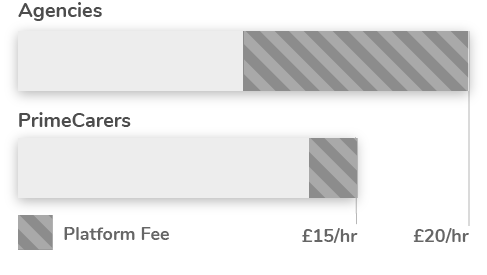 You pay less, your carer earns more
Our carers set their own prices and we take the lowest fees of any of our competitors. This means carers are better rewarded and less stressed.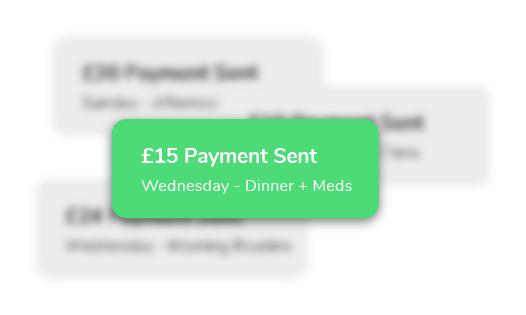 We handle the admin
We take the hassle out of paying for and managing care. Just book your visits online and we'll handle contracting, payments and scheduling.
Recent Blog Posts
We cover lots of topics related to care in our blog. If you'd like to find out more about care and how it can work for you then take a look.