PrimeCarers Insured and Verified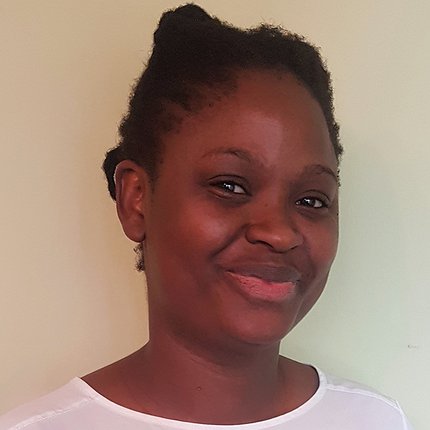 Adejoke A
Qualified carer
Day Night
Get in touch for a no obligation chat.
Summary
I have been working as a carer for 10 years, both in the home and in complex care settings, so there really is nothing I have not seen before. I have done all of the courses many times over.
I love working within the community, having direct contact and being able to build a relationship with my clients is something I really value, it also enables me to provide better care for them. I set out to make the lives of my clients better, so I go beyond just doing the work, I love sitting down with people for a chat too.
I love to cook, both for my family and friends. I also enjoy travelling around Europe and other countrys and taking part in all of the different cultures there.
I am sure that we will find something interesting to talk about. Please do get in touch.
Skills
PEG feeding Companionship Cooking Laundry Cleaning Administrative Tasks Colostomy Care Catheter Care Ventilator Care Hoist Assistance Wound Dressing Toileting Bathing Moving and Handling Assistance with Dressing Medication Reminders Eating and drinking assistance
Experience
Alzheimer's Dementia Vascular Dementia Parkinson's disease Traumatic Brain Injury Learning Disabilties Autism Aspergers Eating Disorders Anxiety Depression Non insulin dependent (Type 2) Diabetes Insulin dependent (Type 1) Diabetes Mild cognitive impairment Deafness Visual Impairment Physical Disability Osteoporosis Rheumatoid Arthritis Orthopaedic Injuries Spinal Injury Multiple sclerosis Cerebral Palsy COPD Stroke Heart Disease End of life care ME Urinary Tract Infection Cancer Post Operative
Pricing
All prices already include our fee. Engage a carer with confidence, knowing that the price you see is the price you pay.
Day
(06:00-22:00)
Night
(22:00-06:00)
Less than 1 hour
N/A
1 to 6 hours
£17.00/hr
6 or more hours
£14.45/hr
£17.00/hr
Give us a call on 0203 369 3624 to dicuss how care is priced.
Feedback
This carer has not received any feedback