Search, Book, and Pay for care online
Find a private Carer
or
or call 0203 369 3624 between 8am and 10pm
Search, Book, and
Pay for care online
We are rated Excellent on TrustPilot!
Why choose us?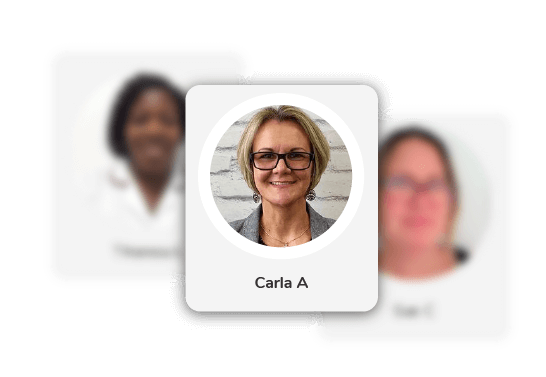 Find the right carer for you
We check that our carers are good at their job so that you can focus on making sure that they are the right person for your loved one.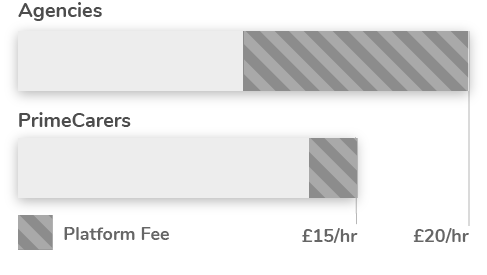 You pay less, your carer earns more
Our carers set their own prices and we take the lowest fees of any of our competitors. This means carers are better rewarded and less stressed.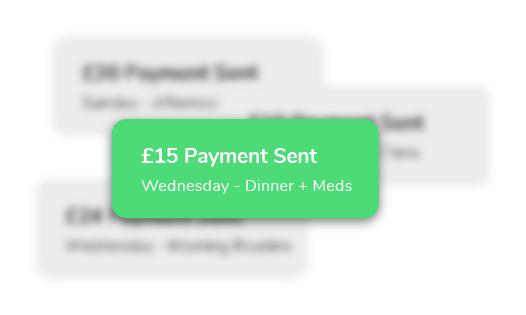 We handle the admin
We take the hassle out of paying for and managing care. Just book your visits online and we'll handle contracting, payments and scheduling.
How do we check carers?
Enhanced DBS Check - All carers on the platform are on the update service so that we can check their criminal background.
Interview - One of our experienced team members will interview the carer to test their knowledge and skills.
Reviews/References - We seek out references from previous private clients that contribute carers review scores.

Find out more about what makes the best carers here.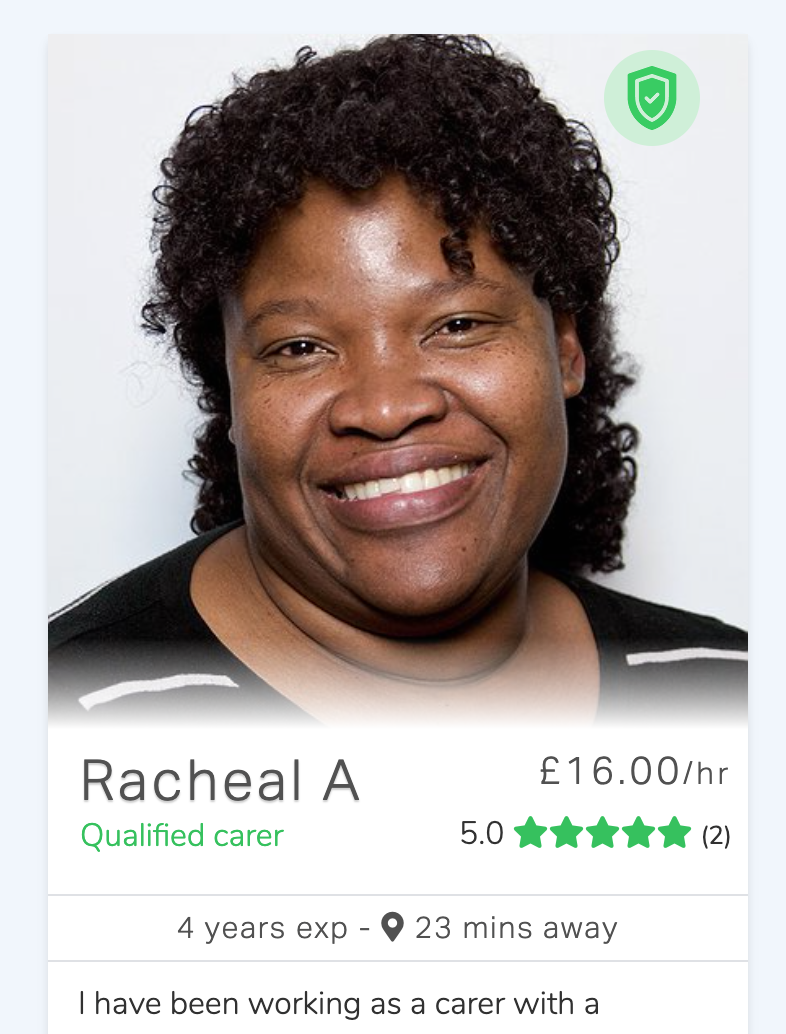 Search for local carers
Search for nearby carers that have the skills you require. We have a range of care levels available, from Home Assistants to Expert Nurses.
Choose the ones you want
Learn about them and pick the carers you want to work with. They are all interviewed, and background checked, so you can't go wrong.
Connect over chat
Reach out to your favourite private carers, let them know what you need and get to know them.
Book them in for a visit
Have them over for a no-obligation interview, so you can decide whether they are right for you.
Manage your relationship
We handle all the admin, including contracting, Payment, Insurance and continuous background checking. All you need to do is book your visits.
What do our customers say?
Who are we?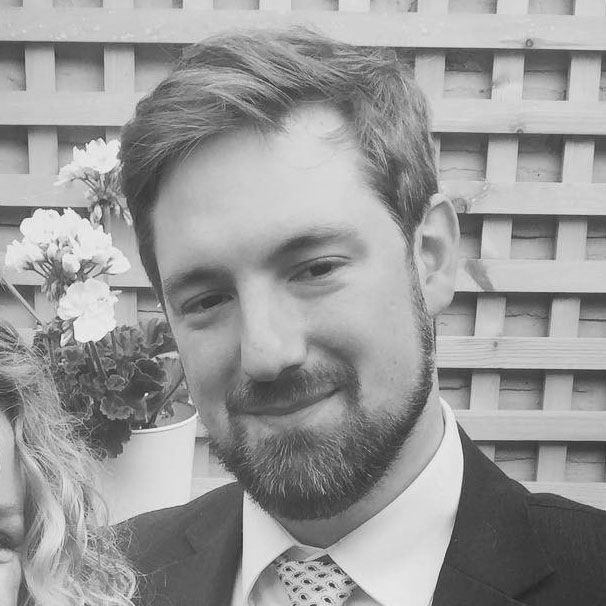 A few years ago my family were looking for care for my grandfather. We tried agencies, but we found that they just sent over the carer that suited them. This lead to a stream of poor carers and when we did find a carer that we liked, they swapped her out for someone new because of scheduling reasons. I started PrimeCarers to make it easy and safe for people like you to find and work with fantastic independent carers without all the hassle and risk that we faced.
James Bowdler - Founder

Annette Chirvall
Client-Carer relations

Stewart Webb
Senior Developer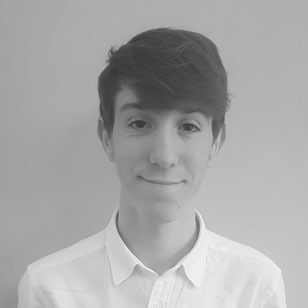 Bailey Summers
Marketing
Recent Blog Posts
We cover lots of topics related to care in our blog. If you'd like to find out more about care and how it can work for you then take a look.
Frequently asked questions
Even with the easy-to-use tools we provide at PrimeCarers, buying care can often be a very stressful process. With this in mind, we have put together a list of resources and frequently asked questions to help give you the information you need.