This site uses cookies to provide you with a great user experience. By using PrimeCarers, you accept our use of cookies.

PrimeCarers Insured and Verified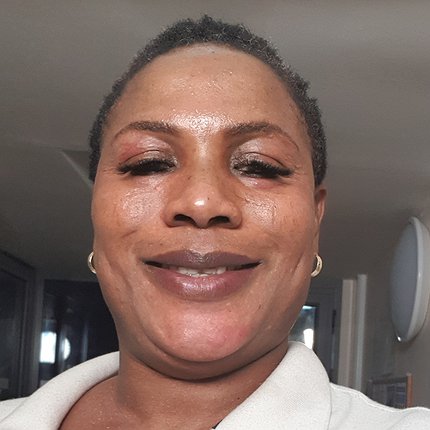 Get in touch for a no obligation chat.
Summary
Certified healthcare professional with 15+ years of experience. I have worked in different dimensions of healthcare,elderly care,child care,home care and hospice care. I have 6years experience in live-in care with a client with neurological disorder and Parkinson's disease. Compassionate, skilled home health aide devoted to providing superior in-home care to persons with disabilities amd health limitations..
Due to my positive approach to life and jovial nature,my clients are always eager to have me around. I live in the south-east area of London and i speak English and Yoruba fluently.. Look forward to hear from you,we are going to have so much fun..
Skills
Eating and drinking assistance Medication reminders Assist in dressing Moving and handling Bathing Toileting PEG feeding Wound dressing Hoist assistance Ventilator care Catheter care Colostomy care Administrative tasks Cleaning Laundry Cooking
Experience
Alzheimer's Dementia Vascular Dementia Parkinson's disease Learning Disabilties Autism Anxiety Depression Non insulin dependent (Type 2) Diabetes Insulin dependent (Type 1) Diabetes Physical Disability Spinal Injury Motor Neurone Disease Stroke HIV / AIDS End of life care
Pricing
Day
(06:00-22:00)
Night
(22:00-06:00)
Less than 1 hour
£20.00/hr
1 to 6 hours
£15.00/hr
6 or more hours
£12.70/hr
£15.00/hr
Give us a call on 0203 369 3624 to dicuss how care is priced.
Feedback
Jola A
She was very good and very knowledgeable, and had a lot of great suggestions.
Toufik T
Ms Bola was very polite and helpful